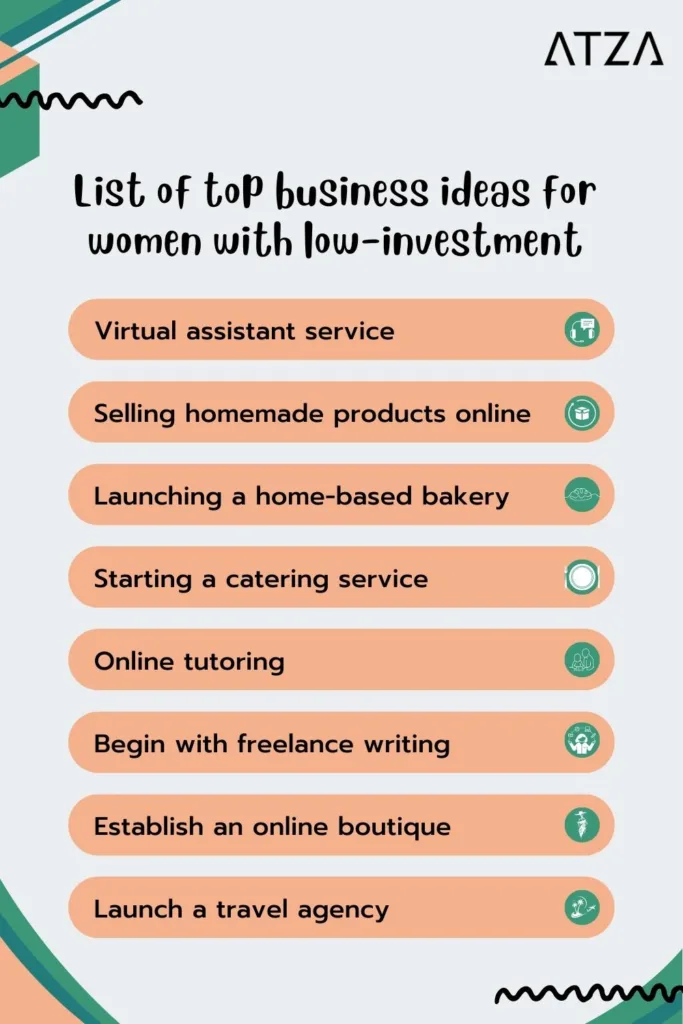 In today's digital era, the potential for women to start their own home-based businesses is greater than ever. With just a computer, a strong internet connection, and a dream, you can turn your passion into a profitable venture without stepping outside your front door. It's crucial to strike the right balance between passion and profitability. Therefore, finding low-investment business ideas is a key step to ensure you can launch and sustain your venture over time. This guide will provide a compilation of business ideas for women sitting at home, aiming to empower and inspire women to take the first step on their entrepreneurial journey. We hope this list will spark your creativity and drive you to take the plunge into the exciting world of home-based entrepreneurship.
Table of Contents
Starting a Virtual Assistant Service: Surely a Flexible Side Business Idea for Ladies Sitting at Home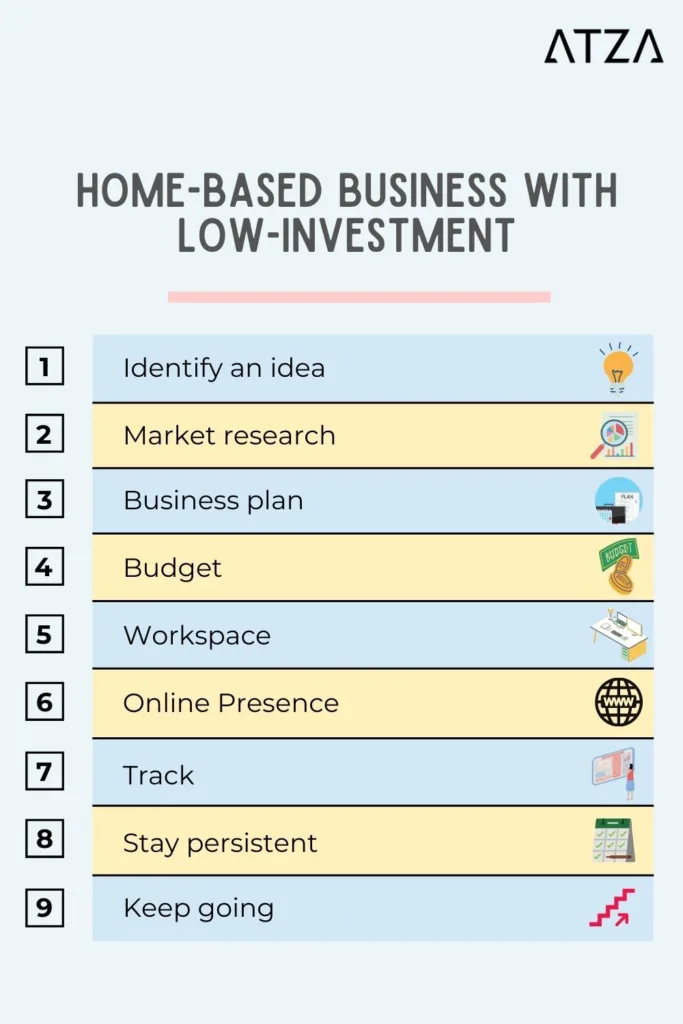 Virtual Assistants (VAs) have revolutionized the world of remote work, offering an innovative and flexible business concept for women looking for opportunities right from the comfort of their homes. In essence, a VA is a professional who provides administrative, technical, or creative assistance to businesses, entrepreneurs, or busy individuals – all performed remotely.
The demand for VAs is on a steady incline, especially in this era where most businesses are transitioning towards remote work. This surge is in response to the unique blend of skills VAs bring to the table, coupled with their ability to offer services without the need for a physical presence.
What makes this one of the perfect business ideas for women sitting at home is its flexibility. You have control over your work schedule, clients, and workload. This autonomy is a game-changing advantage for women balancing roles at home and work.
Additionally, the startup costs for a VA business are relatively low. All you require is a reliable internet connection, a computer, and your unique skill set. There's no need for a physical office space or any substantial initial financial investment. This affordability makes it a viable option for many women, fostering financial independence and empowerment.
Creating and Selling Homemade Products Online
Ladies, it's time to leverage your creativity and start a unique venture right from the comfort of your home. Thanks to the ever-growing popularity of homemade products, there are abundant business ideas for women sitting at home. There's an increasing demand for unique, high-quality homemade items, ranging from soaps and candles to hand-knit apparel and custom-made jewelry.
What makes it even more appealing is the profit potential. With minimal overhead costs and the ability to set your own prices, you can earn substantial income while doing what you love.
If you're wondering where to sell your homemade creations, platforms like Etsy make it easy. Etsy, a marketplace for unique and creative goods, can be a fantastic platform to showcase your products to a global audience. By creating an Etsy shop, you can reach potential customers from all over the world who appreciate and value handmade items.
Launching a Home-based Bakery or Catering Service: A Delicious Business Idea for Home with Low Investment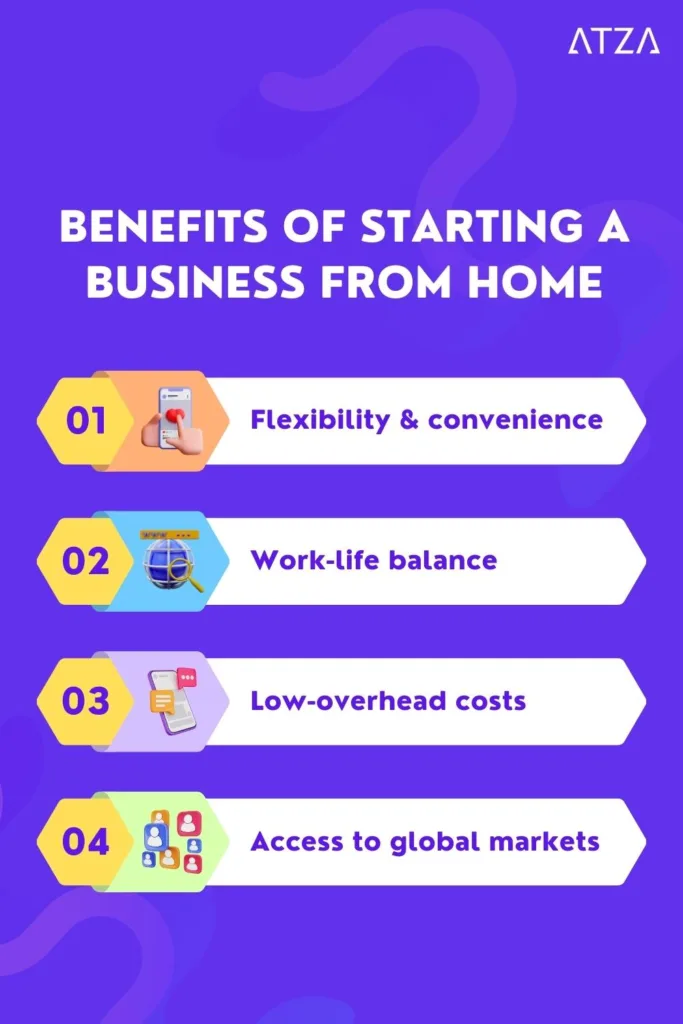 A home-based bakery or catering service is a delicious business opportunity that anyone can start right from the comfort of their kitchen. This low-investment venture is particularly ideal as a business for ladies sitting at home, allowing them to transform their passion for cooking or baking into a profitable enterprise.
The demand for homemade baked goods and catering services has been rising rapidly, especially with the current trend towards organic and artisanal products. People nowadays desire high-quality, fresh food that provides a home-cooked feel, which is something a home-based bakery or catering service can provide.
Potential target markets for your business could be local communities, schools, offices, and event organizers who require catering services for their gatherings. Networking is a crucial part of this business, and leveraging online platforms can help you reach a larger audience. Bonding with local food lovers at farmer's markets or food festivals and engaging with foodie communities on social media platforms like Instagram or Facebook can go a long way in promoting your home-based bakery or catering service.
Offering Online Tutoring or Coaching Services
In today's digital interface, leveraging your expertise to kick-start a new business has never been easier. The burgeoning demand for online tutoring and coaching has unlocked a wealth of opportunities for individuals hailing from a diverse array of disciplines. Whether you're a math wizard, a programming whizz, a fitness enthusiast, or a culinary aficionado, there's a vast online community yearning to learn from you! Research shows that online tutoring is expected to grow significantly in the coming years, reflecting an increasing trend towards online learning.
Furthermore, this venture is not confined to any particular group. It serves as one of the excellent side business ideas for ladies. Stay-at-home moms, for instance, can turn their kitchens into virtual cooking classes or offer online yoga sessions. No matter your skill set, there's a platform and an audience waiting for you in the online tutoring and coaching sphere.
Unlock your entrepreneurial potential and follow your passions with "Business Ideas for Housewives: Turn Your Passion into Profit".
Starting a Freelance Writing or Content Creation Business: Tap into Your Writing Skills
Starting a freelance writing or content creation business can serve as one of the unique business ideas for ladies, given the high demand for quality writing across various industries. Writers and content creators are essential in the digital age, as they help convey brand messages, inform audiences, and set tones for companies.
Consider platforms like Upwork, Fiverr, or Freelancer to find clients in need of your services. These platforms have thousands of job postings daily and can provide a steady stream of potential clients.
Furthermore, effective strategies such as networking, creating a portfolio site, and establishing a strong LinkedIn presence can significantly increase your visibility to potential clients.
Remember, being a successful freelance writer or content creator requires writing skills and the ability to market oneself effectively and maintain strong relationships with clients. Utilize these pointers to tap into your writing skills and start a unique business from home.
Establishing an Online Boutique or Dropshipping Store: Preferably the Best Business for Women
An online boutique or dropshipping store is an ideal business idea for home, especially for women looking to embark on an exciting entrepreneurial journey. One of the significant benefits of this business model is the low startup cost. Unlike brick-and-mortar stores, there are no rental costs or hefty inventory expenses. You can curate an appealing collection of products and start selling to customers around the globe.
E-commerce platforms such as Shopify, WooCommerce, and BigCommerce have simplified the process of setting up an online boutique. They offer user-friendly interfaces and a plethora of templates to customize your store.
The dropshipping model, wherein the supplier fulfills the orders directly to the customer, further lowers the financial risk. It eliminates the need for inventory management, making it an appealing option for those new to e-commerce.
In conclusion, establishing an online boutique or dropshipping store is a lucrative and manageable business idea for women. It offers the flexibility to work from home and the potential to reach a broad customer base. It's a business model that brings e-commerce success within everyone's grasp.
Launching a Travel Agency
In the world of travel, authenticity is key. More than ever, travelers seek genuine experiences that immerse them in the culture and spirit of their chosen destination. As a travel agency, the opportunity to provide this authenticity is abundant, and establishing a business in this realm can be one of the most rewarding home business ideas for women.
Travel agencies continue to enjoy popularity due to their ability to provide the best holiday destinations and deals. With the right knowledge and resources, you can tailor travel experiences to your clients' unique needs and wants, ensuring they get the most out of their trips.
Your travel agency could be the conduit through which people discover new cultures, taste exotic cuisines, and create memories that last a lifetime. By prioritizing authenticity and personalized service, your business model is sure to resonate with modern travelers and stand out in the market.
Wrapping Up
In conclusion, there are a plethora of small business ideas for women sitting at home that offer the potential for both personal fulfillment and financial success. From handmade crafts to online tutoring, freelance writing to digital marketing services, the options are endless and only require minimal initial investment.
These opportunities are not just about making money; they're about exploring your passions, honing your skills, and building a financial future on your own terms. So, if you're an aspiring entrepreneur looking for business ideas for women sitting at home, don't hesitate. Start exploring these options today and turn your passion into a profitable venture. Remember, every big business was once a small idea.
Frequently Asked Questions (FAQs)
Can I start a small business with low investment?
Yes, it's entirely feasible to start a small business with a low initial investment. Many home-based businesses, including freelance writing, digital marketing, and online tutoring, require little more than a computer, an internet connection, and your time and expertise. Remember, the key to a successful business isn't the amount of money you start with but the quality and demand for your services or products.
Do I need any prior experience to start these businesses?
Not necessarily. While having relevant experience can be beneficial, it's not a mandatory requirement for all businesses. Certain businesses like copywriting or tutoring might require specific skills, but many home-based businesses can be started by learning along the way. Always remember, passion, dedication, and willingness to learn and adapt are often more important than prior experience.
How can I promote my small business?
Promoting a small business can be done in various ways. Using social media is a low-cost, effective method to reach a wider audience. Regularly posting engaging content and interacting with your audience is key. Networking, both online and offline, can also help spread the word about your services. However, the most effective promotional method often depends on your specific business and audience.
Is it possible to run a successful business from home?
Absolutely, it's possible to run a successful business from home. With the advent of digital technology and increased internet connectivity, many entrepreneurs are successfully operating home-based businesses. It requires careful planning, self-discipline, and an adaptable strategy, but a home-based business can flourish with a well-thought-out business model and consistent effort.
Are there any legal considerations when starting a small business?
Yes, there are legal considerations to consider when starting a small business. You'll need to decide on a legal structure for your business, register your business name, and acquire the necessary licenses and permits. Additionally, understanding tax obligations and employment laws is crucial for hiring employees. It's always advisable to seek legal counsel to ensure you comply with all relevant laws and regulations.